Note from Dan, he sent more pics, THANK YOU DAN and VERY Glad you are safe!


Date:	01-12-14 03:38:28 EST
From:	daniel@yosemite.net (Dan Warsinger Photography)
To:	rachel@z3ers.com (Rachel), dan@yosemitephoto.com (Dan Warsinger)

Hi Rachel,

It's been a while, but here's what I could find. Keep in mind as you view all the photos,
I did not get even get as much as a scratch, walked away from it.

LovY'a,

Dan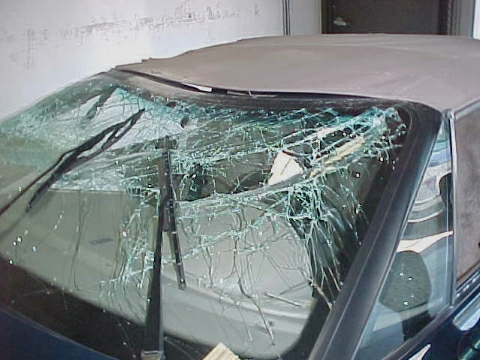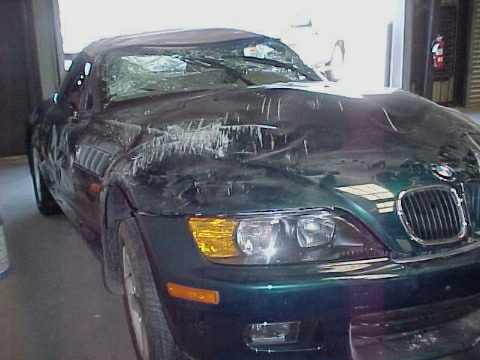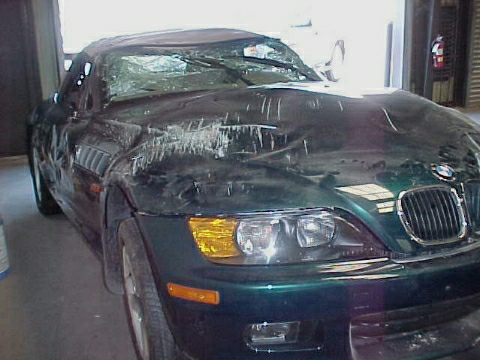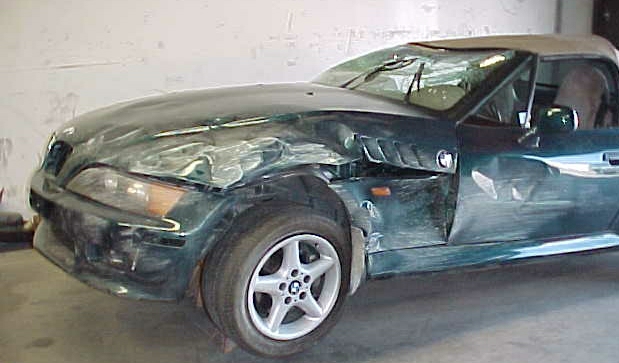 Kathy, here's some pics (archive)
---
Posted by TBell on September 22, 1999 at 16:47:55:
In Reply to: Re: So what about the BMW windshield? posted by KathyM on September 22, 1999 at 16:28:51:
Kathy, here is pic of Yosemite Dan's roll over...He swerved to miss a deer at about 45 MPH, got two wheels off pavement and rolled 1 & 1/2 times....Only injury was a cut on his hand from crawling out....So yes the windshield does one heck of a job, but is still insufficiant for High Speed Driving Events...We can only guess, but it does look like the Z3 windshield fram is better than the Miata, but we can't know for sure unless you know the details of the crashes you are comparing....Are you really suprized that the BMW fared better?? Hope this helps, Tom
: Is it true or not that the windshield acts as another roll bar? at least better than this Miata windshield? Anyone seen any Z3 rollovers?
: Kathy
: : Follow the link to see a '99 Miata after a roll-over. Thank goodness he had a roll cage installed. This is why I put an HMS Sportbar and six point harnesses in my '96 1.9 for the track, and why Tom Bell feels the way he does.
: : I don't have any details on the accident other than the owner walked away unscathed, but would hate to see what would have happened without a rollbar.
: : Keep the shiny side up!
: : Joel
---
---